5 Common Themes in every Self-Help and Motivational Book!
*Disclaimer: These are my own thoughts and opinions on themes I have come up with after reading what feels like my hundredth self-help or motivational book!
Am I addicted to reading Self Help and Motivational books? Perhaps. I have realized that what I love most about reading and exploring all of the different books is that each author brings something unique to a similar message. I feel this way about many things, especially as a Mindfulness & Empowerment Coach. There are a LOT of Coaches and Teachers out there. I firmly believe there is enough room for all of us because each person will have a unique voice and will resonate with different individuals!
However, back to the topic at hand. I have read and listened to books that were published in the early 1930's to books written in the past 10 years and everything in between. I have read books written by people with varying backgrounds and experiences. Through it all, themes started to pop out to me. I had an epiphany that they were all saying the same thing and sharing very similar messages. Since I am a sucker for a good acronym, I decided to put it all together and came up with B.A.B.E. (The 'A' actually stands for two things but BAABE didn't flow as well).
B.A.B.E
B.A.B.E
B.A.B.E
B.A.B.E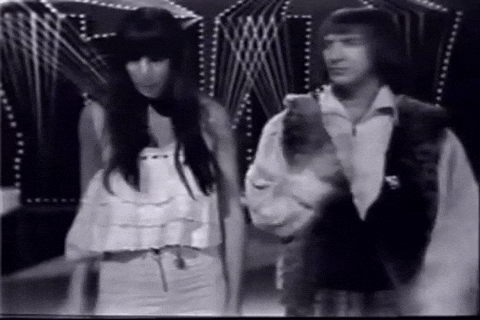 Now, all that being said...I will give you a freebie and tell you what the 'E' stands for in just a moment. Otherwise this is all leading up to my workshop offering. I want the opportunity to share with you my 5 common themes that I have found and dive a little deeper into them, I personally believe if you can embrace and implement and follow these 5 things...you will be well on your way to transforming your life.
'E' for Emotion
This theme came as a surprise to me in the sense that all these books were speaking about things I have studied and practiced and teach. They put an emphasis on recognizing that you have emotions but you are NOT your emotions. This is best practiced through Meditation. That in order to succeed in self mastery one must succeed in controlling their emotions. Meditation allows us to sit and return to self, even if its just for 5 minutes. Especially for those who deal with anxiety or anxious moments, this is a helpful practice. I would like to emphasize that it is called a practice for a reason. We will never get it right all the time but if we can at least have some helpful tools in our toolbox we are well on our way to being better prepared when those moments come up. Recognizing our thoughts and emotions as simply that...thoughts and emotions we can works towards stopping those thoughts that don't positively serve us in their tracks. Often we approach negative or anxious thoughts with judgement and from that judgement we being to shame spiral. Once we are in that spiral, it can be difficult to see the forest through the trees. We try to claw our way out of the spiral but it is not always that easy. Understanding the importance of recognizing our emotions is crucial and this is why I feel this is one of the 5 common themes throughout the books.


Intrigued and Eager to learn what the rest of of B.A.B.E stands for?


1Hr Workshop for $75 (Via Zoom)


This workshop is for those who:
- Wants to read/listen to the books and learn all the juicy details but have no time. (Time is money am I right?) - Have read the books but still need help with the content.
- Just want the cliff notes version of the books.
- Wants the content but just not a huge fan of reading.
- Simply loves all things Self-Help & Motivational.
- Wants to dive deeper in the meaning of it all.
- View investing in learning as investing in self.
-Anyone
-Everyone


What's included?
- 1Hr Workshop
- B.A.B.E Worksheet
Bonus: 5 Min Positive Affirmation Meditation [Emailed to you]
Can't wait to see you BABE!